Development and Validation of Stability Indicating Rp-hplc Method for Quantitative Estimation of Lenalidomide in Lenalidomide Capsules Dosage Form
Keywords:
Lenalidomide, Forced degradation, Validation and liquid chromatography.
Abstract
Highly sensitive RP-HPLC method developed for the quantification of Lenalidomide in Lenalidomide capsules dosage formulations. Samples are analyzed by means of reverse phase (RP-HPLC) using stationary phase an Kromasil C18 (150 x 4.6 mm, 5μm) and the mobile phase consisted of pH 2.5 phosphate buffer and acetonitrile in the ratio of (90:10 volume/volume). The flow rate is 1.0 mL/min. The column temperature was maintained at 30°C and sample cooler temperature was maintained at 5°C, injection volume 10 μL and wavelength 210 nm. The developed HPLC method was validated with respect to specificity, precision, linearity, accuracy, solution stability and filter study. Validation study compared as per ICH guideline.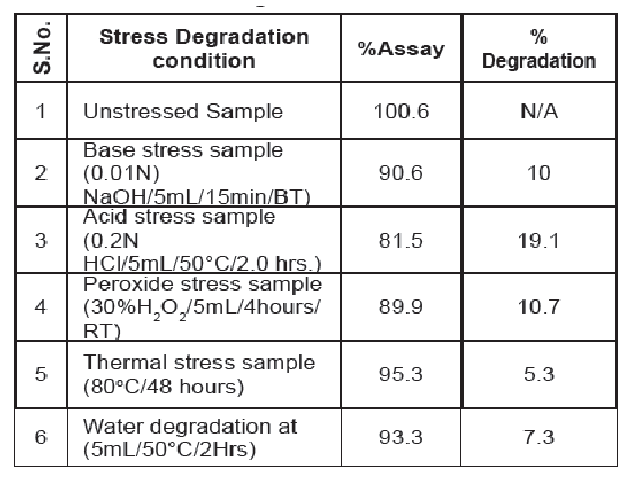 Downloads
How to Cite
Bharath, P. ., Gupta, P. V. S., & Ramachandran, D. . (2023). Development and Validation of Stability Indicating Rp-hplc Method for Quantitative Estimation of Lenalidomide in Lenalidomide Capsules Dosage Form. Current Trends in Biotechnology and Pharmacy, 17(2), 819–827. https://doi.org/10.5530/ctbp.2023.2.20