Prevalence of Herpes Simplex Virus (HSV) and Cytomegalovirus (CMV) in Oral Squamous Cell Carcinoma patients with a history of Nicotine and Alcohol abuse.
Keywords:
Oral Squamous Cell Carcinoma, HSV, CMV, antibodies, quantification, EBV, Vaccines, oncogenic proteins, OSCC, HPV, on-cogenic viruses, head and neck cancers, PCR, tobacco chewing, smoking,, oral cancer.
Abstract
Several risk factors cause Oral Squa-mous cell carcinoma such as alcohol and smok-ing. In considerable studies, patients without exposure to these habits develop OSCC which emphasizes the role of other factors like onco-genic viruses and genetic susceptibility. Several viruses are frequently associated with OSCC along with co-factors on which the viruses are dependent for their carcinogenic abilities. The accurate role of viruses in cancer development is yet to be studied to improve treatment and prognosis of OSCC. In this study, the preva-lence of HSV-1, HSV-2, and CMV in the patients diagnosed with OSCC are reported with help of molecular and quantification techniques such as PCR and ELISA which recognize the DNA of the virus in the host and IgG, IgM antibodies of HSV-1, HSV-2 and CMV in the blood serum. The results are statistically analyzed, determining the significance of the results obtained. OSCC occurrence because of HSV infection with risk factors like smoking, alcohol consumption, to-bacco chewing was less as compared to the cancer caused by infection of CMV with com-bination of risk factors. The genetic material of both the studied virus HSV (1 and 2) and CMV were observed to be in majority biopsy samples of the patients.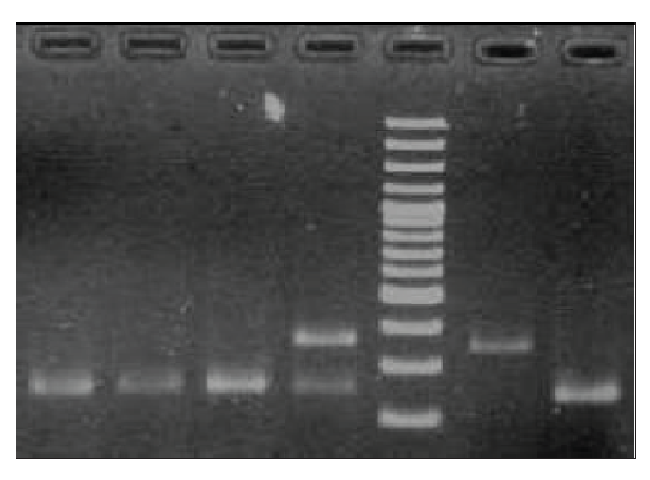 Downloads
How to Cite
Gadde, S., & Poda, S. . (2023). Prevalence of Herpes Simplex Virus (HSV) and Cytomegalovirus (CMV) in Oral Squamous Cell Carcinoma patients with a history of Nicotine and Alcohol abuse. Current Trends in Biotechnology and Pharmacy, 17(2), 873–884. https://doi.org/10.5530/ctbp.2023.2.25